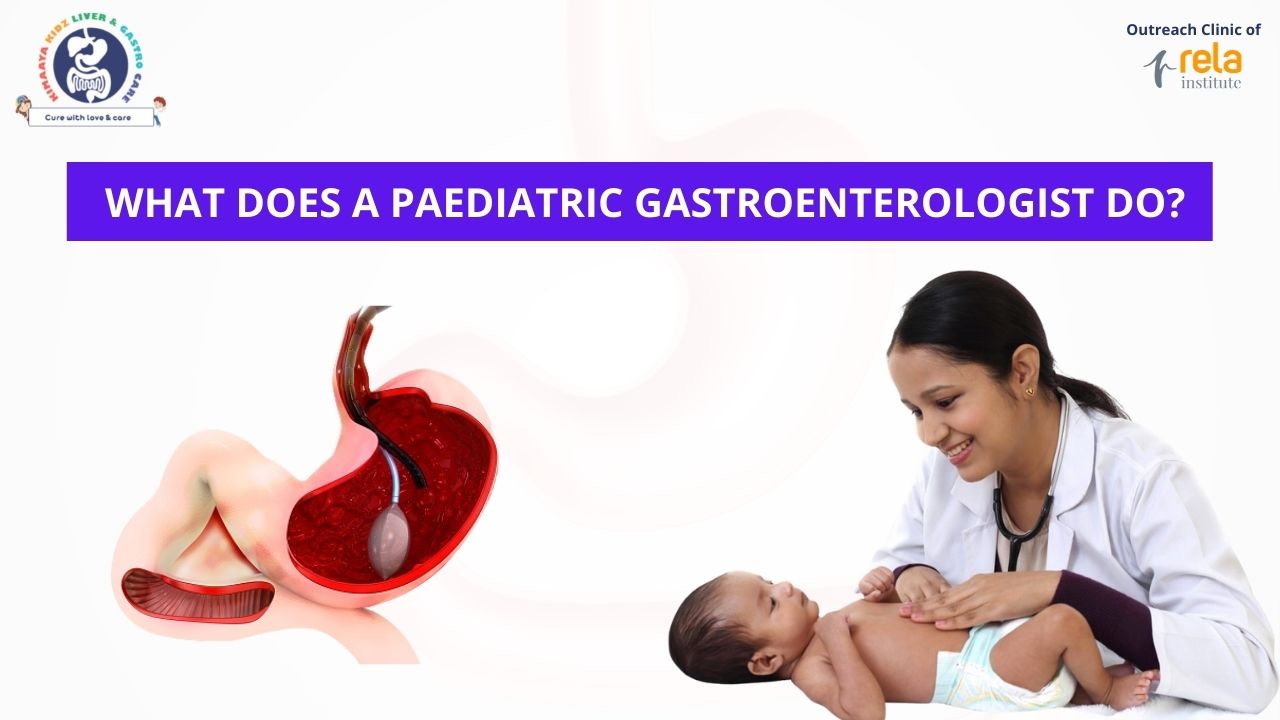 WHAT DOES A PAEDIATRIC GASTROENTEROLOGIST DO?
Paediatric gastroenterologist is a specialist doctor who diagnose and treat gastrointestinal disorders
in children. Gastrointestinal system includes organs like esophagus (food pipe), stomach, intestine (small and large), pancreas, liver, biliary system (gall bladder and biliary tree), rectum and anus. Any disorder related to above organs present with various signs and symptoms.
Children are not small adults. Gastrointestinal disorders' presentation are different in children than
adults so they need consultation from Paediatric gastroenterologist.
COMMON SIGNS AND SYMPTOMS OF GASTROINTESTINAL DISORDER
Pain abdomen
Vomiting
Diarrhea
Blood in stool
Constipation
Abdominal distension or mass
Anorexia (loss of appetite)
These are some common presentations for gastrointestinal disorders. There are other causes also for above symptoms so need specialist consultations for correct diagnosis and management. Few symptoms can be due to functional disorders. Functional disorders mimic pathological condition's symptoms but requires certain investigations to rule out.
WHEN SHOULD YOU CONSULT PAEDIATRIC GASTROENTEROLOGIST?: 
If your child is having any of the symptoms as given below, you should consult Paediatric gastroenterologist:
Recurrent vomiting
Chronic diarrhea (Diarrhea lasting more than 2 weeks)
Chronic constipation
Recurrent abdominal pain
Unexplained not gaining height & weight
Feeding difficulties (Regurgitation of food, difficulty in swallowing, painful swallowing)
Suspected any food allergy (Symptoms like rash, vomiting, loose stool after ingestion of specific food or milk)
Palpable abdominal mass or unusual abdominal distension
Blood in stool
Blood in vomiting
Foreign body (coin, pin, button battery, sharp object etc.) ingestion